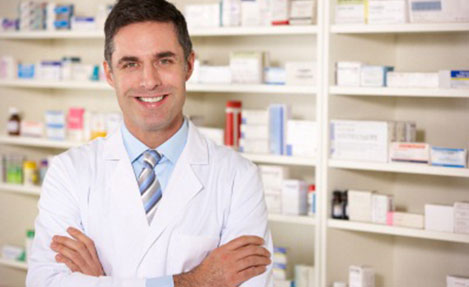 Ultimate Health Plans provides a comprehensive formulary which is a list of covered Part D drugs. Please note the formulary may change throughout the year. An updated comprehensive formulary is posted monthly. To search for a covered drug on our formulary, click on the Prescription Drug link below. Please select your plan name or number to begin your search. You can also download a copy of the formulary by clicking on your plan's PDF version.Get Adobe Reader by clicking here.
This list of covered drugs is for Premier by Ultimate and Premier Plus by Ultimate.
This list of covered drugs is for Advantage Care by Ultimate.
This list of covered drugs is for Advantage Plus by Ultimate.
This list of covered drugs is for Premier by Ultimate and Premier Plus by Ultimate.
Important Message About What You Pay for Vaccines Effective 1/1/2023 - Our plan covers most Part D vaccines at no cost to you. Call Member Services for more information.
Important Message About What You Pay for Insulin Effective 1/1/2023 - You won't pay more than $35 for a one-month supply of each insulin product covered by our plan, no matter what cost-sharing tier it's on.
Most of the changes in drug coverage happen at the beginning of each year (January 1). However, during the year, the plan might make many kinds of changes to the Drug List. For example, the plan might:
Add or remove drugs from the Drug List. New drugs become available, including new generic drugs. Perhaps the government has given approval to a new use for an existing drug. Sometimes, a drug gets recalled and we decide not to cover it. Or we might remove a drug from the list because it has been found to be ineffective.
Move a drug to a higher or lower cost-sharing tier.
Add or remove a restriction on coverage for a drug.
Replace a brand name drug with a generic drug.
In almost all cases, we must get approval from Medicare for changes we make to the plan's Drug List. If we make any such change to our Formulary during the year, and you are taking the drug affected by the change, we will notify you of the change at least 60 days in advance. However, if a drug is recalled from the market, we will remove the drug from our Formulary immediately and notify you about the change as soon as possible.
Changes to our Formulary (both additions and deletions) are also listed on this website in the following document.
Preferred Diabetic Products
Ultimate Health Plans provides coverage for Diabetic Supplies. Traditional blood glucose monitors (BGM), test strips, lancet devices, lancets, and glucose control solutions are covered through the Part B benefit.
Preferred Product:
OneTouch® (Johnson & Johnson) traditional BGM and test strips are the preferred diabetic products. OneTouch® products can be obtained through your local in-network retail or mail-order pharmacy.
Coinsurance:
All plans - Premier, Advantage Care, Advantage Plus (except for Premier Plans 046 and 047)
0% Coinsurance for diabetic monitors, lancets, and test strips when ordered through in-network retail or mail order service.
Premier Plans 046 and 047
0% Coinsurance for diabetic monitors, lancets, and test strips when ordered through mail order service.
20% Coinsurance for diabetic monitors, lancets, and test strips when ordered through in-network retail.
Other Options:
Other non-preferred brands of glucose monitors and test strips (including generic products) are available through the plan's in-network Durable Medical Equipment (DME) providers, which can be found in the Provider & Pharmacy Directory or by visiting https://www.chooseultimate.com/Home/FindDoctor
Continuous glucose monitors (CGM), i.e., Freestyle Libre, Dexcom, and supplies, are not available at retail pharmacies. However, they are available through the plan's in-network DME providers and require prior authorization.
OptumRx Member Portal
OptumRx's name and logo will appear on forms we use to communicate about your prescription drug benefits. OptumRx processes prescriptions, maintains our drug list and negotiates discounts and rebates with drug manufacturers. To locate network pharmacies, search for drugs on the prescription drug list, or download the home delivery mail order and prescription request forms click on the link below. You will also find educational videos regarding home delivery, formulary, and exception requests.
Prior Authorizations Exceptions and Redeterminations
We hope that your drug coverage will work well for you, but it's possible that you might have a problem. If your drug is not on the Drug List or is restricted, here are things you can do (please see the Evidence of Coverage, Chapter 5: Using the plan's coverage for your Part D prescription drugs, for more detailed information):
You may be able to get a temporary supply of the drug (only members in certain situations can get a temporary supply). This will give you and your provider time to change to another drug or to file a request to have the drug covered.
You can change to another drug.
You can request an exception and ask the plan to cover the drug or remove restrictions from the drug.
If you and your provider want to ask for an exception, Chapter 9, Section 6.4 of the Evidence of Coverage tells what to do. It explains the procedures and deadlines that have been set by Medicare to make sure your request is handled promptly and fairly. You will also need to fill out the form below. This form can be used to request the following types of requests:
To request a prior authorization for a prescription drug that requires it.
To request a prior authorization for a drug designated as a high-risk medication.
To request that we cover a non-formulary drug.
To request that we waive quantity limit on a drug.
To request that a drug be covered at a lower tier.
To request that we waive the requirement to try an alternative drug "step therapy" first.
Ultimate Health Plans has a process for you to get your prescription drugs that are not on the formulary. If you are not able to get your prescription drug because it is not on the formulary or it requires prior authorization because of quantity limits or step therapy requirements, we can help. Please click below for additional information.
Medication Therapy Management
What is Medication Therapy Management?
Ultimate Health Plans provides a Medication Therapy Management Program (MTMP) to help you improve the way you use your medications, so you get the most benefit out of your medications and reduce the risk for harmful drug events and interactions. This program is not a benefit but part of the pharmacy medication management program. It is offered at no cost to members who meet the eligibility criteria. This program is managed and conducted by licensed healthcare professionals. MTMP Services including Comprehensive Medication Reviews provide you (or designees) with medication reviews and care plans along with member and provider education on specific drug therapy topics. This service is available to Ultimate Health Plans members who meet the MTMP eligibility criteria.
Drug Management Program and Quality Assurance
Our goal is to ensure that our members receive safe, high-quality, cost-effective medication therapy. To achieve this goal, we use a Pharmacy and Therapeutics committee, whose goal is to improve the quality of care for Ultimate Health Plans members. To find out more about how Ultimate Health Plans ensures that your drugs are appropriate, medically necessary, and not likely to result in adverse medical effects, please click on the following link:
Safe Disposal of your Medications
Do you have unused or expired medications and need a safe way to dispose of them? Before you throw them away, here is some information you should know.
For safety reasons, unused or expired medications should be disposed of as soon as possible.
Don't flush prescriptions and over the counter medications down the drain or toilet unless the label or patient information tells you to.
Do bring unwanted or expired prescriptions and over-the-counter medications to a drug disposal program. To find a nearby pharmacy or authorized site to dispose of your medications, please visit Controlled Substance Public Disposal Locations . You will enter your zip code and a list of locations in your area will be displayed.
For additional information about safe disposal visit Drug Disposal: Drug Take Back Options .
Members can request Deterra disposal kits at any time and can receive 2 kits per request by calling OptumRx member services: 800-311-7517. Members do not need to use Optum Home Delivery to request the kits.
Dispose Medications at Home
You can also dispose of expired medication properly at home by following these steps:
Take your prescribed medications out of the original packaging.
Mix drugs with an undesirable substance, such as used coffee grounds or cat litter.
Pour mixture into an empty plastic container with a lid or a bag that can be sealed.
Remove all personal information from the medication container, including the Rx number, using permanent marker.
Lastly, place the sealed container with the medication mixture in the trash.
Drug Recall Alerts
Stay informed about the latest drug recalls by the FDA. The Drug Recall Alert keeps you informed of prescription drugs that have recently been recalled by the U.S. Food and Drug Administration (FDA). If you are taking a medication that has been recalled, you should:
Discontinue use of the recalled prescription drug.
Contact your provider if you have experienced any adverse reactions.
Check your prescription label for the lot number and expiration date to determine if your medication is part of the recall.
Contact your pharmacy that filled the medication.
Any adverse reactions from the use of the prescription drug should be reported to the FDA by calling 1-800-FDA-0178.
Recent Recalls
For an immediate list of recalled drugs please visit the link below.
https://www.fda.gov/drugs/drug-safety-and-availability/drug-recalls